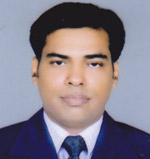 CHIEF EXECUTIVE OFFICER MR. GUNANIDHI DAS  
Gunanidhi has over 17 years of experience of which 12 years of micro-finance experience across Asia in India, Timore Liste, Nepal, Myanmar, and has been working in PNG for the last 3 years supporting micro finance institutions with their operational viability.
He was engaged by the Bank of PNG and supported by ADB to provide mentorship to Micro Finance organisations, Savings and Loan Societies and streamlining their systems and procedures for business growth. Such include Kada Poroman Microfinance Ltd (KPML), East New Britain Savings and Loan Society Ltd (ENBSLS), Niu Ailan Savings and Loan Society Ltd (NASLS), Manus Savings and Loan Society Ltd (MSLS).
He was Business Mentor to these micro finance institutions in PNG entails an assessment of existing systems and making recommendations where appropriate; providing support for software installation, training, after sales support, operations in lending and field based capacity building. With these organisations he has been involved in formulating strategy around product development and reaching the target market in rural areas, and emphasized that products and services need to be customer-centric, rather than organisation-centric.
Having worked in PNG for such organisations he has developed an understanding of the challenges the industry is experiencing and the cultural nuances gain cooperation and productivity.
Since November 2016 he has been employed as General Manager of WMBL. He is the driving force for the new management and striving towards achieving the goal of WMBL and taking the bank into sustainable position.
OPERATIONS MANAGER-MR. REX NOGA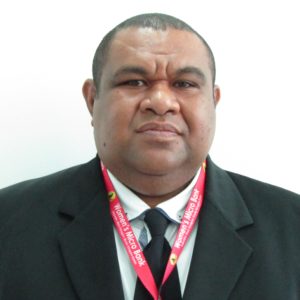 Rex Noga has over 20 years of experience, most these years have been spent in the banking industry, as a Banker. He has experience in Commercial Banking and also the Microfinance Finance Banking Industries. Initially starting as a customer service officer in his career, he has worked his way up over the years where he has elevated into the supervisory and then management positions over time. In commercial banking he has experience in customer service, telling, back office, electronic banking, International banking and consumer lending. In the microfinance industry, he has experience in both Operations and Lending. He was employed by PNG Microfinance Ltd for ten (10) years, as a Senior Manager, before being employed by WMBL. He currently holds the position of Operations Manager, taking charge of the day to day operations of the Branches and Head Office.
 Albert Lei-Graduated from UNTECH-LAE with a Bachelor of Computer Science having more than 27 years of varied experience in the field of Information Technology.Albert joined WMB in 2015. He has wide experience of handling network communication, hardware and software installation & maintenance.
MR NISIA LYAKISIA – INTERNAL AUDITOR

Nisia Lyakisia is an accountant with 20 years of experience. He has spent almost 10+ years in the banking industry and is a member of the CPA. Mr Lyakisia Manages the Central Processing and functions and other varying jobs. Mr Lyakisia worked in various job functions in his banking career and has a wealth of experience, including Branch/Head Office Accountant, Operations Manager and Internal Auditor. 
MR BENJAMIN TEREMA – CREDIT MANAGER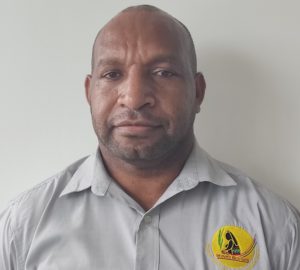 Benjamin Terema has been working in the Banking industry for more than eight Years. He has a wealth of experience, especially in the Lending Administration.  Responsible for overseeing the Credit granting process of the Organization. He has optimize to company sales and reduce bad debt losses by maintaining the Credit Policy. He does this by assessing the creditworthiness of potential customers and conducting periodic reviews of existing customers. He observes compliance in the Credit Policy. Also ensure appropriate governance framework is in place to identify risks and implement appropriate mitigation plans. Moreover Provide Supervision, Management and control of loan provisions, insurance, new business and debt collection services. In principal ensure the Organization achieves its desired targets. In consultation to the Organizations Business Plan.
MS ANNA TARUM – ACTING ACCOUNTANT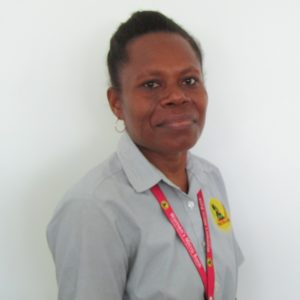 Anna Tarum was elevated in November 2019 to the position of acting accountant to look after the finance department and managing the financial affairs of the bank. .  Anna has vast experience in accounting functions; payable, receivables FAR management accounting related tasks.  She has been doing accounting functions with various organizations such as City Pharmacy, DHL Express Ltd, DHL Global Forwarding and POST PNG Ltd totaling 10 plus years.   Anna has a Bachelor's degree in Commerce from University of Papua New Guinea.