Black Thursday! STOP THE CYCLE OF GBV!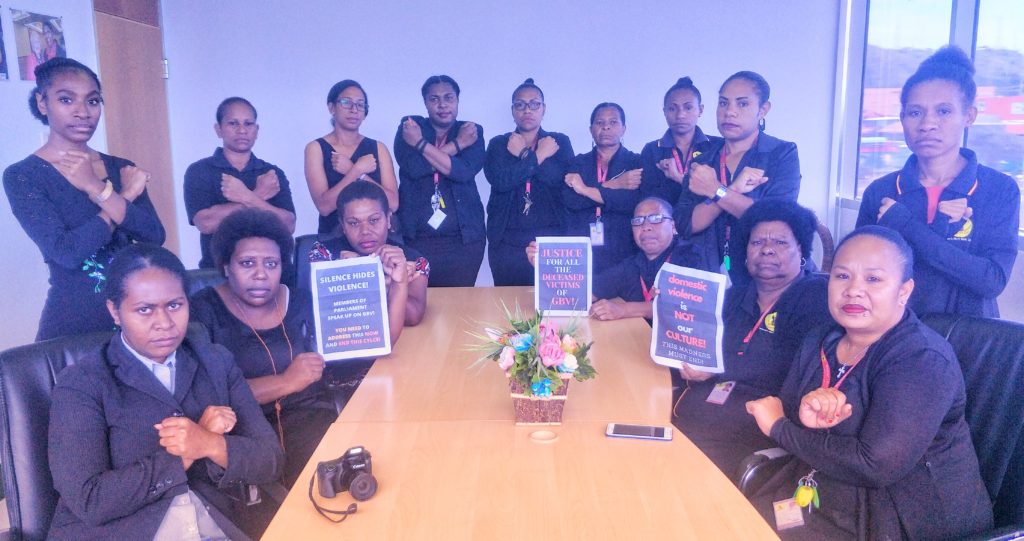 Violence is one of those epidemics that doesn't respect limits or borders. To stop the cycle of GBV, one of the most important step is to identify the different ways that violence manifests itself. We like to believe that we learn and reproduce it and, in turn, teach and validate it. But just as you can learn it, you can unlearn it and stop the cycle.
This Black Thursday, our female staff at POM Branch and Head office came together to conduct an awareness on most common types of violence, what triggers GBV and how victims can get help. The awareness session was very emotional and informative as some female colleague's shared their stories and life experiences of DV and how they survived it.
As a Women's oriented bank focusing on providing financial services to all women and their family members, we join hands together with other women and like minded organisations of our great nation in this fight against GBV and we say NO to all forms of Gender Base Violence.
Respectim Meri, supportim meri , stopim GBV, kirapim kantri
#JusticeForPNGWomen #EndTheSilence #SayNoToGBV
#ENDTHESILENCECAMPAIGN #WomensMicroBank #MamaBank